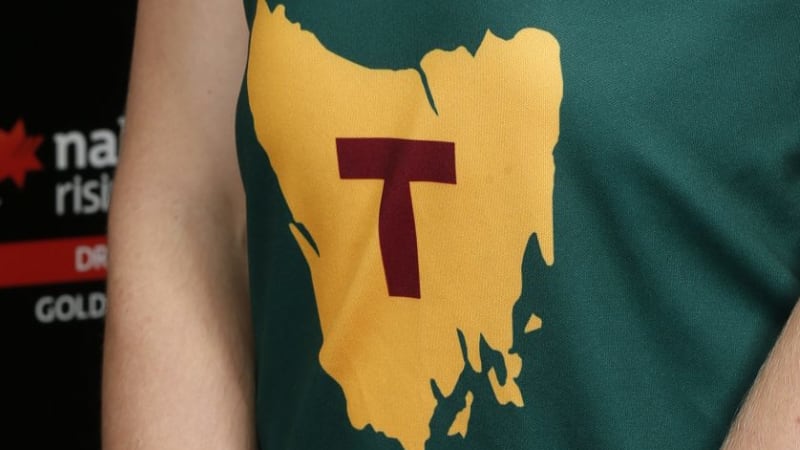 The prospect of bringing a Tasmanian team back into the elite TAC Cup will be one of the major discussion points when a high profile, Gillon McLachlan-led committee charged with reviving Tasmanian football meets on Wednesday.
The push for Tasmania to field a team again in the Victorian TAC Cup under-18 competition is viewed by the AFL as a strong option, as the committee – including AFL boss McLachlan, senior coaches Brendon Bolton (Carlton) and Chris Fagan (Brisbane) and Saints great Nick Riewoldt – convenes to discuss two major challenges facing the game in Tasmania.
Loading
The first challenge under discussion is the pathway for youngsters; hardly any Tasmanian footballers have been drafted recently, an embarrassment to the AFL and a source of widespread criticism about the long-term management of the state.
While there is a strong push for the re-introduction of a TAC Cup team – the Tassie Mariners played in the competition from 1995 until 2002 – the AFL has yet to make a formal decision.
The other key challenge to be discussed is the future of Tasmanias struggling state league, with the AFL considering splitting the state into a northern and southern leagues again, among other options.
Fagan, who was the inaugural coach of the Tassie Mariners before joining Melbourne as an assistant coach, is a strong advocate of the Mariners rejoining the TAC Cup. But sources said that although this option had strong support it was not the only option for improving the pathway.
The state league is also seen as problematic by many Tasmania football people, in part because of the long distances between north and south.