Venables jailed over 'vile' child abuse images
Your ads will be inserted here by
Easy Plugin for AdSense.
Please go to the plugin admin page to
Paste your ad code OR
Suppress this ad slot.
One of the killers of toddler James Bulger has been jailed after he admitted possessing over 1,000 indecent images of children and a paedophile manual.
Jon Venables, who was given lifelong anonymity with a new identity when he was released on licence in 2001, was sent back to prison in November after he was caught with the pictures.
Appearing via video link from custody during the hearing, he pleaded guilty to having indecent images of children and possessing a paedophile manual, and was sentenced to three years and four months in prison.
Venables admitted possessing a total of 1,170 indecent images: 392 judged to be in category A (the most serious), 148 from category B and 630 from category C.
Mr Justice Edis described the pictures as "vile" and "heartbreaking", adding that many showed abuse of young boys like James.
James' parents, Denise Fergus and Ralph Bulger, were at the Old Bailey in London for the hearing.
Speaking afterwards, Chris Johnson of the Justice for James campaign branded the sentence a "farce" and said Venables will feel like he has "got away with it".
He said: "The length of the sentence is too short, three years is really a farce because this is re-offending and there is a pattern to this behaviour."
This is the second time Venables has been caught with such material, having been jailed for two years in 2010 after admitting charges of downloading and distributing child abuse images.
The court heard that the latest images were of children mainly aged between six and 13, although some were younger.
Police found a paedophile manual entitled the "Jazz Guide", aimed at teaching abusers how to have sex with children "safely".
Prosecutor Louis Mably QC told the court: "The manual is a disgusting and sickening document which falls far below any recognisable standard of morality."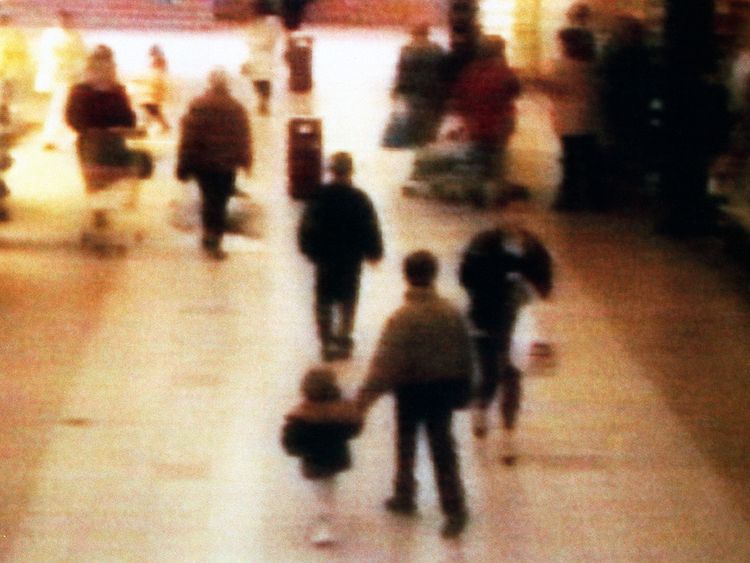 As he was being taken to a police station, the court that Venables admitted he had "let people down" and told officers he had "stupid urges".
Mr Mably told the Old Bailey that Venables had software on his computer to browse the dark web and admitted downloading the material from there.
Your ads will be inserted here by
Easy Plugin for AdSense.
Please go to the plugin admin page to
Paste your ad code OR
Suppress this ad slot.
A report had found that Venables was a "high risk of real harm to children in the future" and has a "long-term and profound interest in children", the court heard.
Mitigating, Edward Fitzgerald QC said: "He has asked me to apologise to all those he has let down. He apologises to the family of James Bulger for the renewed distress he has caused by his renewed offending."
Venables and his classmate Robert Thompson abducted, tortured and killed two-year-old James in Bootle, Merseyside in 1993.
They were both aged 10 when they committed a crime that shocked the country due to its barbarity.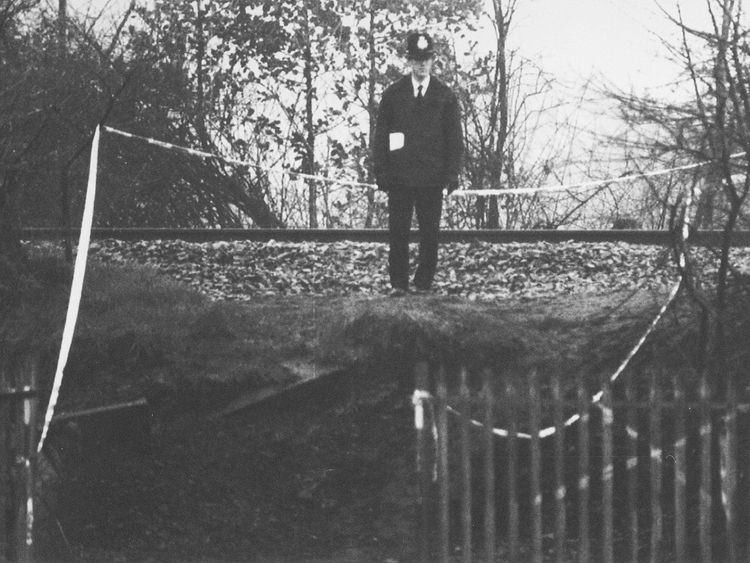 Venables was released after serving eight years for the murder and has breached the terms of his licence numerous times since.
As well as being caught with abuse images in 2010, Venables was given a formal warning after being arrested on suspicion of affray following a drunken brawl in 2008 and cautioned for possession of cocaine that same year.
Mr Fitzgerald told the court Venables' latest "relapse" had been swiftly detected, adding: "Jon Venables still has the capacity for good and a capacity to change."
Sentencing Venables, Mr Justice Edis told him the images he downloaded were "heartbreaking for any ordinary person to see this kind of material".
He described the manual as a "vile document" and told Venables that, as a consumer of these "products of barbarous evil", he in turn caused it to happen.
The judge added that the offences Venables committed while on licence showed he was a "manipulative and dishonest" man.
As well as his prison sentence, Venables was also made the subject of a sexual harm prevention order and Mr Justice Edis ordered that his laptop be taken away.
More from UK
Susie Hargreaves, chief executive of the Internet Watch Foundation, said Venables' offending "brings to light how easily offenders can access this content" and demonstrates "why it is so important that these illegal images and videos are removed as quickly as possible".
She added: "It's vital to remember that every one of these images is of a real child and every time someone views that image the child is revictmised again and again."
admin
September 23, 2019