England stun Australia to win Games netball gold
England's netball team stunned favourites Australia to take the gold medal in a last-gasp victory at the Commonwealth Games.
For the second successive match, the Roses scored in the final second to win by a single point, beating the overwhelming favourites 52-51 on the Gold Coast.
Helen Housby, whose score sealed their first victory in a major final, said afterwards on Instagram: "The best day of my life. Winning goal in a Commonwealth Games Final. Better than I ever dreamed. Love this team and I love this game #GC2018 #TeamAndCountry #willneverstopcrying #HISTORY."
The 23-year-old Carlisle player admitted she could recall little of the critical goal.
"It's a blur. I just remember having the ball in my hands and then running away screaming," Housby said.
"I don't really have any words. I've dreamed of this for a long time. This is the best day of my life," she added.
Victory in the final came after Jo Harten's last-second goal sealed their 56-55 semi-final win over Jamaica and coach Tracey Neville admitted the stress had got to her.
"Bloomin heck! I actually said to them, 'can you win by a few more goals because this isn't pleasurable on the bench?'"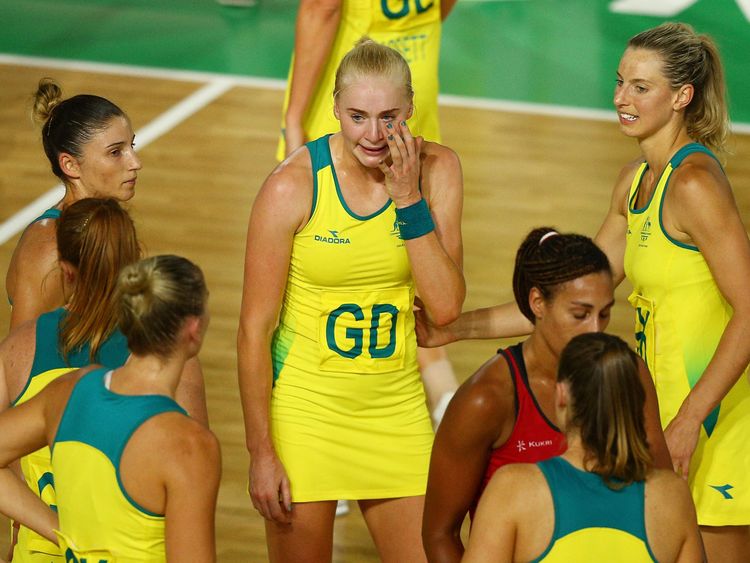 Neville, a Commonwealth bronze medallist in 1998, added: "What a moment! It was a dream as a player and I'm living it as a coach though these players' eyes."
The result was in the balance throughout, as the teams were level at 25-all at half-time and England were behind for much of the final quarter.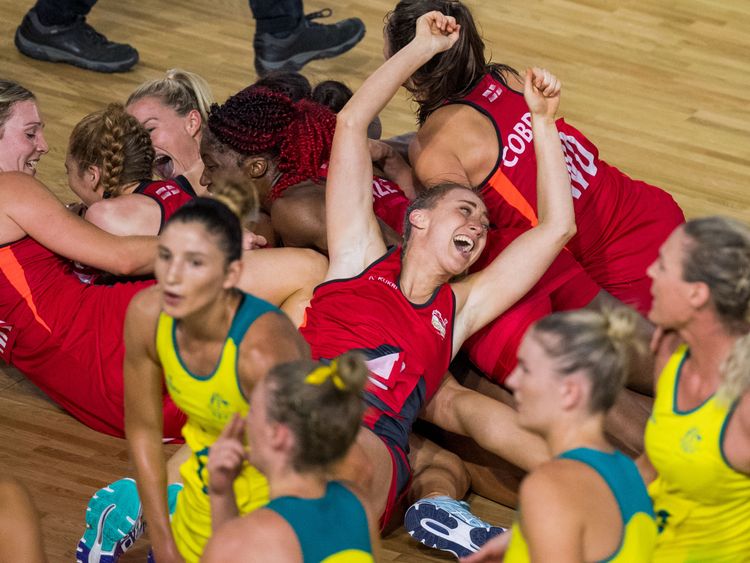 Their success is a timely boost for the sport before next year's world cup, being staged in Liverpool.
More from Commonwealth Games 2018
Geva Mentor, playing at her fifth games, said: "I hope this lifts our profile…We've got a World Cup in our back yard and it's time to cement what we've achieved here."
England finished the Commonwealth Games with a final medal tally of 136, including 45 gold, second in the table to Australia, while Wales won 36 with 10 golds and Scotland took 44 total medals, nine of them gold.