Govt considering flammable cladding ban post-Grenfell
The government will consult on banning flammable cladding in the wake of the Grenfell Tower fire.
The announcement in the Commons from housing, communities and local government secretary James Brokenshire follows anger at a review into the deadly blaze, which stopped short of recommending such a move.
Dame Judith Hackitt's report was labelled a "whitewash" and a "total betrayal" by campaigners and MPs when it emerged outlawing flammable cladding, blamed by many for the spread of the fire, was not among her more than 50 recommendations.
She also did not recommend a ban on so-called "desktop studies", assessments that can be used to approve cladding without physical fire safety tests taking place.
Speaking in the House of Commons just hours after the report's publication, Mr Brokenshire said: "We are consulting on significantly restricting or banning the use of desk-top studies to assess cladding systems."
He added: "Having listened carefully to concerns, the government will consult on banning the use of combustible materials in cladding systems on high-rise residential buildings."
Shadow housing secretary John Healey called for action now.
"It really beggars belief that this report continues to give a green light to combustible materials on high rise blocks," he told MPs.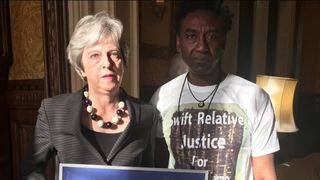 "I say to the Secretary of State, don't consult on it. Do it. Seventy-two people died in Grenfell Tower.
"In Australia, they had a high-rise fire in 2014. They now have a ban. In Dubai, they had a high-rise fire in 2015. They have a ban.
"We must do the same. We owe it to the Grenfell residents, and we owe it to residents living today in other tower blocks with the same Grenfell-style cladding."
Dame Judith's report said radical changes are needed to fix the "broken" system of building regulations in the wake of the deadly fire.
It concluded that indifference and ignorance led to a "race to the bottom" on building safety practices, with cost put ahead of safety.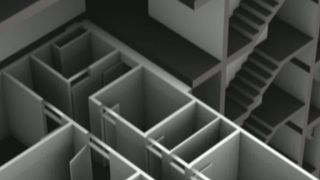 Among the more than 50 recommendations were calls for:
:: "Products that are critical to the safety" of tower blocks [including combustible cladding] should be retested by manufacturers at least once every three years
:: A "clear, senior" building owner or landlord should be on a register and held responsible for all safety aspects of a tower block
:: A "Joint Competent Authority" should be created made up of local authority building standards, fire and rescue, and the Health and Safety Executive
:: As in aviation, it should be compulsory for concerns to be reported. Council planners should be required to consult it over new tower blocks and new buildings that impact on existing ones
:: Residents should have the right to see safety documents and any concerns from them should be escalated "to an independent body"
More from Grenfell Tower
:: More construction product testing facilities should be created and they should all be required to publish a summary of passes and failures [at present they say it is all commercially confidential].
More follows…