For the second time in as many weeks, searing heatwaves are scorching large parts of Australia – while Sydney is being spared.
Just as Queensland roasted in record heat last week, southern Australia is now broiling in its first real burst of summer heat.
Cricketers and spectators at the Adelaide Oval for the start of Australias Test match with India arent the only ones to sweat through high 30-degree temperatures, with much of Victoria and even Tasmania set to toil through a low to severe heatwave forecast by the Bureau of Meteorology.
On Thursday, Adelaide sweated through a 39-degree day, while Melbourne was 35-degrees and Hobart was 30-degrees.
Advertisement
In north-west WA, conditions will reach "extreme," with the mercury climbing into the mid to high 40s.
However, Sydney will sail through the week with "great" weather, senior Weatherzone meteorologist Brett Dutschke said.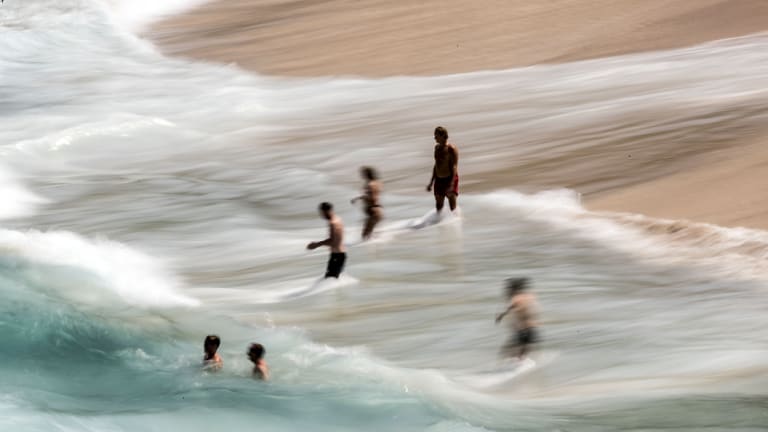 Sydney's weekly forecast is likely to be "generally near or warmer" than December's average of 25 degrees, with little rain and high humidity, he said.
By contrast, Melbourne will see temperatures of 35 and 38 degrees on Thursday and Friday before dropping to the mid-20s later in the week.
Offering Sydney sanctuary from the heat will be the coastal breezes which keep the citys temperature cooler.
"To get warm temperatures you need strong northwesterly winds", said Zhi-Weng Chua, meteorologist at the Bureau of Meteorology.
Out west, though, the mercury will be nudging higher, with four days tipped to reach or exceed 30 degrees in places such as Penrith from Friday.
Weatherzone is owned by the publisher of this website.
Laura is a journalist for The Sydney Morning Herald.
Peter Hannam is Environment Editor at The Sydney Morning Herald. He covers broad environmental issues ranging from climate change to renewable energy for Fairfax Media.
Most Viewed in Environment