Prince Harry loses complaint against newspaper over photos
Prince Harry has lost his complaint against the Mail On Sunday over photos he posted on social media of African wildlife that "did not quite tell the full story".
His objection centred around an article which reported a rhino, elephant and lion – that he put pictures of on his Instagram account – had been tranquilised and the elephant was also tethered as they were being relocated due to conservation projects.
The article last April reported the "pictures… don't quite tell the full story" and the Duke of Sussex "notably avoided explaining the circumstances in which the images were taken".
The paper included a photo of the elephant which Harry posted and then a wider crop of the image which showed a rope around its back legs.
The images, which the Sussex Royal Instagram account said were taken by Harry, were among a series of eight posted to highlight Earth Day.
Advertisement
The article reported the duke's spokesman declined to discuss the photos, though sources denied the rope was deliberately edited out of the elephant picture, claiming instead "it was due to Instagram's format".
The prince then took his complaint about the article to IPSO, the regulator for the UK's newspaper industry, arguing the publication breached clause one (accuracy) of the editors' code of practice.
More from Prince Harry
But the complaint was not upheld by IPSO.
The regulator concluded it was not clear from the images themselves that the animals had been tranquilised and tethered.
IPSO said the photo of the elephant had been cropped to edit out the animal's tethered leg and the newspaper had demonstrated the image could have been edited differently.
It also said Harry accepted the album of photos could have been uploaded in a different format which would have made editing the photo unnecessary.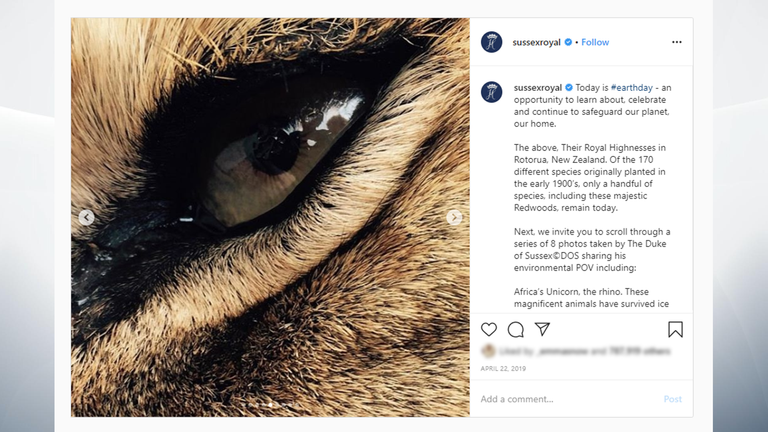 IPSO commented the "accompanying caption did not make the position clear or that the images had pRead More – Source