Home
UK Politics
Extinction Rebellion 'could be reclassified as organised crime group' – but Abbott likens them to suffragettes
Extinction Rebellion 'could be reclassified as organised crime group' – but Abbott likens them to suffragettes
Extinction Rebellion is being considered for reclassification as an organised crime group following a protest that prevented many national UK newspapers from reaching the stands, according to a report.
Ministers are said to be considering protections for "tenets of democracy", such as courts and the press, after demonstrations prevented the distribution of millions of newspapers on Saturday.
The environmental campaign group targeted Newsprinters printing works at Broxbourne, Hertfordshire, and Knowsley, near Liverpool, leaving newsagents' stands empty across the country.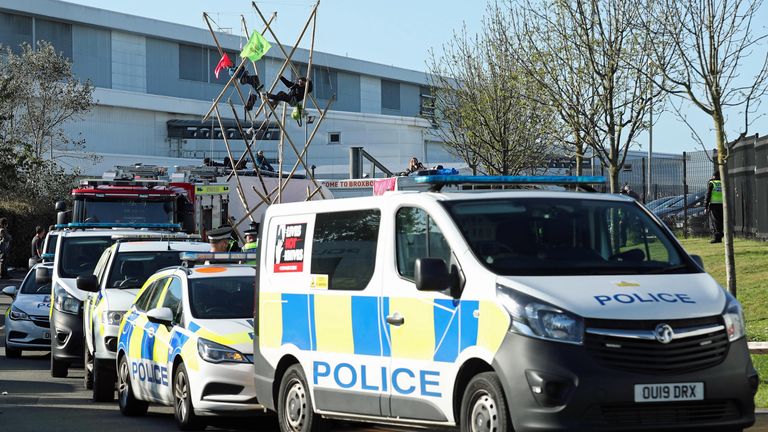 Citing government sources, the Press Association (PA) news agency says Home Secretary Priti Patel wants to take a "fresh look" at how Extinction Rebellion (XR) is classified under law following the protest.
Appearing on Sky News' Sophy Ridge On Sunday, Foreign Secretary Dominic Raab would not confirm the PA report, but said "we always keep all of our laws under review" and wants "to ensure that kind of behaviour is not repeated".
Advertisement
Earlier in the programme, Labour MP Diane Abbott defended XR and compared the group to the suffragettes, saying it would be "ridiculous" to reclassify them as an organised crime group as they are "not criminal, they are protesters and activists" – comments Mr Raab said he was "astounded" by.
He described the idea of blocking newspapers from being distributed "perverse", adding that it was "damaging to the cause of climate change".
More from Extinction Rebellion
Liberal Democrat leader Sir Ed Davey, a former energy and climate change secretary, told the programme that XR's actions were undermining the group's message – saying protesters were "shooting themselves in the foot".
More than 100 XR demonstrators used vehicles and bamboo lock-ons to block roads outside the Newsprinters works overnight on Friday, with both protests continuing until Saturday afternoon.
Some 80 people were arrested across the two sites, Merseyside and Hertfordshire Police said.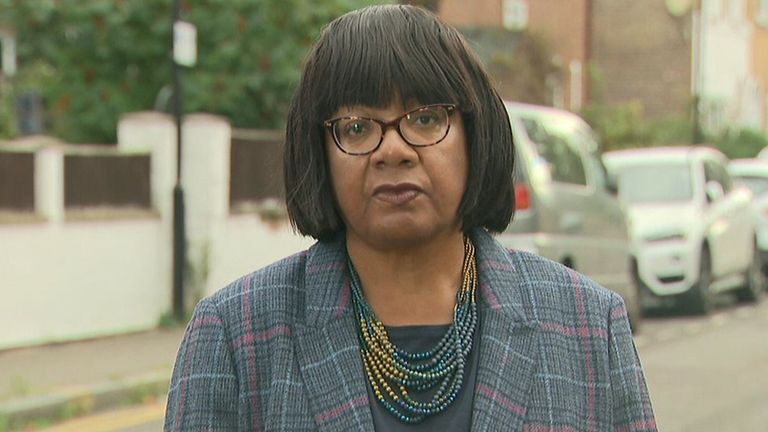 The depots print the Rupert Murdoch-owned News Corp's titles including The Sun, The Times, The Sun On Sunday Read More – Source