Whitty: 'Critical point' in pandemic as UK infection rate heading in wrong direction
England's chief medical officer, Professor Chris Whitty, has warned the rate of COVID-19 infections in the UK is "heading in the wrong direction".
On Monday, Professor Whitty and chief scientific adviser Sir Patrick Vallance will deliver a televised briefing on the latest coronavirus data.
According to Downing Street, they will explain how the coronavirus is currently spreading and set out "potential scenarios" for the months ahead.
They will not be joined by Prime Minister Boris Johnson or any members of the cabinet and will not take questions from journalists.
In a statement ahead of the briefing, Professor Whitty said the country was at "a critical point in the pandemic".
Advertisement
"We are looking at the data to see how to manage the spread of the virus ahead of a very challenging winter period," he added.
It comes as the health secretary warned the country was at a "tipping point" where "more restrictive measures" could be brought in to slow the spread of COVID-19.
More from Covid-19
During an interview on Sophy Ridge On Sunday, Matt Hancock said "people have got more relaxed over the summer" but "now is the moment when everybody needs to get back" to following the rules.
He said he was "worried" too many people are breaching self-isolation guidance, leading to the government making it illegal in England.
Asked if he would report on his neighbours for breaking any of the emergency COVID-19 laws, Mr Hancock said: "Yes – and everybody should… Everybody has got a part to play in this."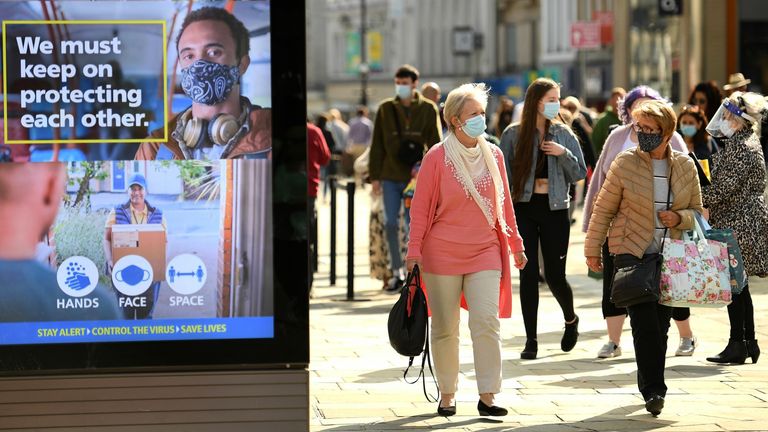 Labour leader Sir Keir Starmer said ministers had "lost control of the testing system".
He told Sophy Ridge: "If I was the prime minister, I would apologise for the fact that testing is all over the place and instead of using the summer to prepare for the autumn, which is what we said should happen, we're in this position just when we need testing to be at its very best, it's near collapse."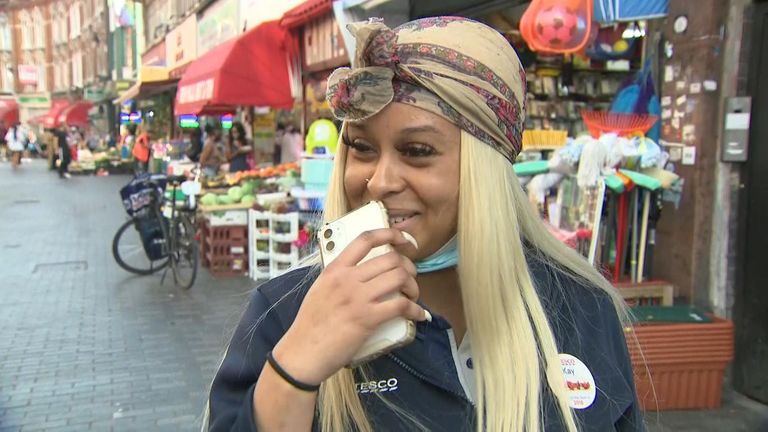 One option being considered by ministers is a short two-week lockdown that would see additional rules around household interactions and restrictions on the hospitality and leisure sectors, but not involve school closures.
Described as a "circuit break", the aim would be to impose tighter restrictions across England to curb the chain of transmission before it accelerates further.