Home
UK Politics
Household mixing in any setting made illegal in North East as cases continue to rise 'sharply'
Household mixing in any setting made illegal in North East as cases continue to rise 'sharply'
Household mixing in any setting is to be made illegal in the north east of England as the number of coronavirus cases "continues to rise sharply".
Addressing MPs in the Commons, Health Secretary Matt Hancock said the existing COVID-19 measures were being tightened at the request of local councils.
Live coverage of the latest coronavirus news and updates
The beefing up of coronavirus restrictions will take effect from midnight on Wednesday and will apply to Northumberland, Newcastle, North and South Tyneside, Gateshead, Sunderland and County Durham.
It will be enforceable by law, with fines for those found to be flouting the rules.
Advertisement
It was already illegal for two households to mix indoors or in the garden, but it was only guidance that they should not meet a public venues like restaurants and pubs.
"The incident rate across the area is now over 100 cases per 100,000," Mr Hancock said.
More from Covid-19
"We know that a large number of these infections are taking place in indoor settings outside the home.
"And so at the request of the local councils, with whom we have been working closely, we will introduce legal restrictions on indoor mixing between households in any setting.
"We do not take these steps lightly.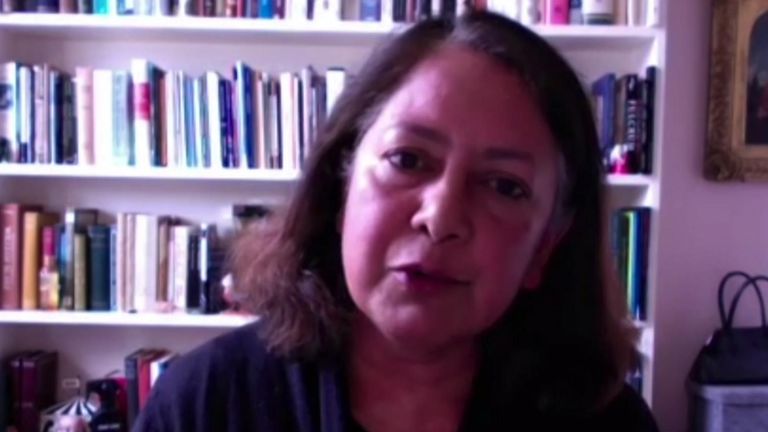 "But we must take them and take them now because we know that swift action is more likely to bring the virus under control.
"The quicker we can get this virus under control, the quicker we can restore the freedoms we all enjoy in the north-east and across the country."
The announcement comes as new local lockdowns, further restrictions and new fines came into force across parts of the UK.
A minister suggested earlier that tighter social restrictions could be imposed if infections continue to rise.
People in England are now legally required to self-isolate if they test positive for COVID-19 or are told to do so by the test and trace service.
Those who do not comply risk being fined £1,000, increasing up to £10,000 for repeat offenders or serious breaches.
Anyone who tests positive and then knowingly provides false information about their close contacts will also be fined.
Helen Whately told Sky News that "we don't want to" bring in measures taking the UK back towards a second national lockdown but cautioned the government was keeping a "constant eye" on cases.
It follows a report in The Times that a "total social lockdown" could be enforced across much of northern Britain and London.
Measures reportedly being considered include more restrictions on people from different households meeting indoors, and shutting pubs and restaurants – initially for two weeks.
Schools, shops and offices would remain open, according to the newspaper.
It quoted a senior government source as saying the nation and Conservative MPs weren't "ready" for such action but it "will have to come".
:: Subscribe to Sophy Ridge on Sunday on Apple podcasts, Google podcasts, Spotify, SprRead More – Source